Attraction in Ipoh Perak : Explore Now!
Discover tourist attraction in Ipoh Perak Malaysia such as Birch Memorial Tower, Perak War Memorial, Gunung Lang Recreational Park, Lost World of Tambun, Gua Tambun Cave Painting and Panglima Kinta Mosque. Besides that, you can go to Little India, have some exercise in D.R Seenivasagam Recreational Park, Ipoh Railway Station and last but not least Ipoh Railway Station. Come and visit these places only in Ipoh Perak Darul Ridzuan.
Birch Memorial Tower was built in 1909 in memory of the first British Resident of Perak J.W.W. Birch, who was assassinated in Pasir Salak in 1875 by followers of a local Malay chieftain, Dato' Maharajalela.
Want to know more info about Birch Memorial Tower? Click here!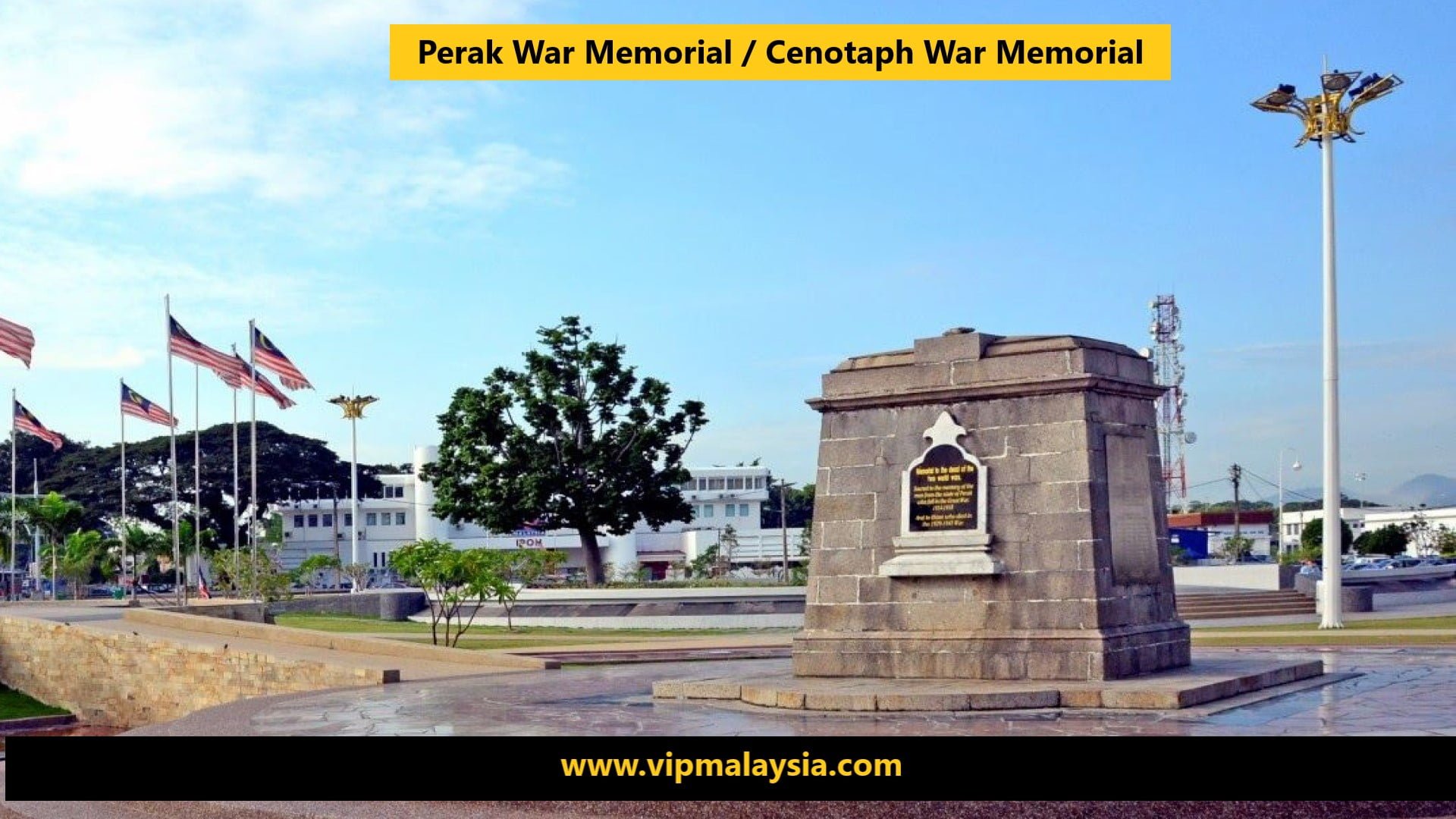 Tourist Attraction in Ipoh Perak : Perak War Memorial / Cenotaph War Memorial is located in the Square in front of the Ipoh Railway Station, this cenotaph was erected in memory of "the men from the state of Perak who fell in the Great War 1914 - 1918 and to those who died in the 1939 - 1945 War".
And if you want to know more about this historical memorial, kindlly click this section.
Gunung Lang Recreational Park is reckoned one of the best destination in Malaysia and located 5km from Ipoh town, particularly in Lembah Kinta. It can be accessed via the North South Expressway through the Sungai Siput and Jalan Kuala Kangsar exit. Get all info now!
Lost World of Tambun is Malaysia's premier action- adventure family holiday destination. A wholesome family experience awaits you behind the majestic limestone walls with everything from rides to adventure thrills you could possibly imagine from an eco- amusement park. Click here for more info about Lost World of Tambun.
*Source : tourismperakmalaysia.com
Gua Tambun Cave Painting is home to 3000 years old human cave rock paintings first discovered in 1959 by a British soldier. They were published and then gazetted by the Ipoh City Council in 1986 and declared a national heritage on 10 January 2010.
Click this section for more info about Gua Tambun Cave Painting from trusted sources and reliable article.
Masjid Panglima Kinta Mosque Ipoh Perak Malaysia is built in 1898 in British, Moghul and neo- classical architectural design and is one of the oldest mosques in Ipoh. This is a must visit for tourist around the world.
Click here to get more information about this historical mosque
Little India Ipoh Perak is a must visit destination because it is one of the best Malaysia attractions in Ipoh town. Famous in Indian cuisine, main commercial and culture.
If you want to know more about Little India Ipoh Perak, please click here.
D R Seenivasagam Park Ipoh Perak is one of the best recreational park in Malaysia. Previously called as Coronation Park from Queen of England. Its a turquoise park. Good for picnic and jogging.
Click here for more information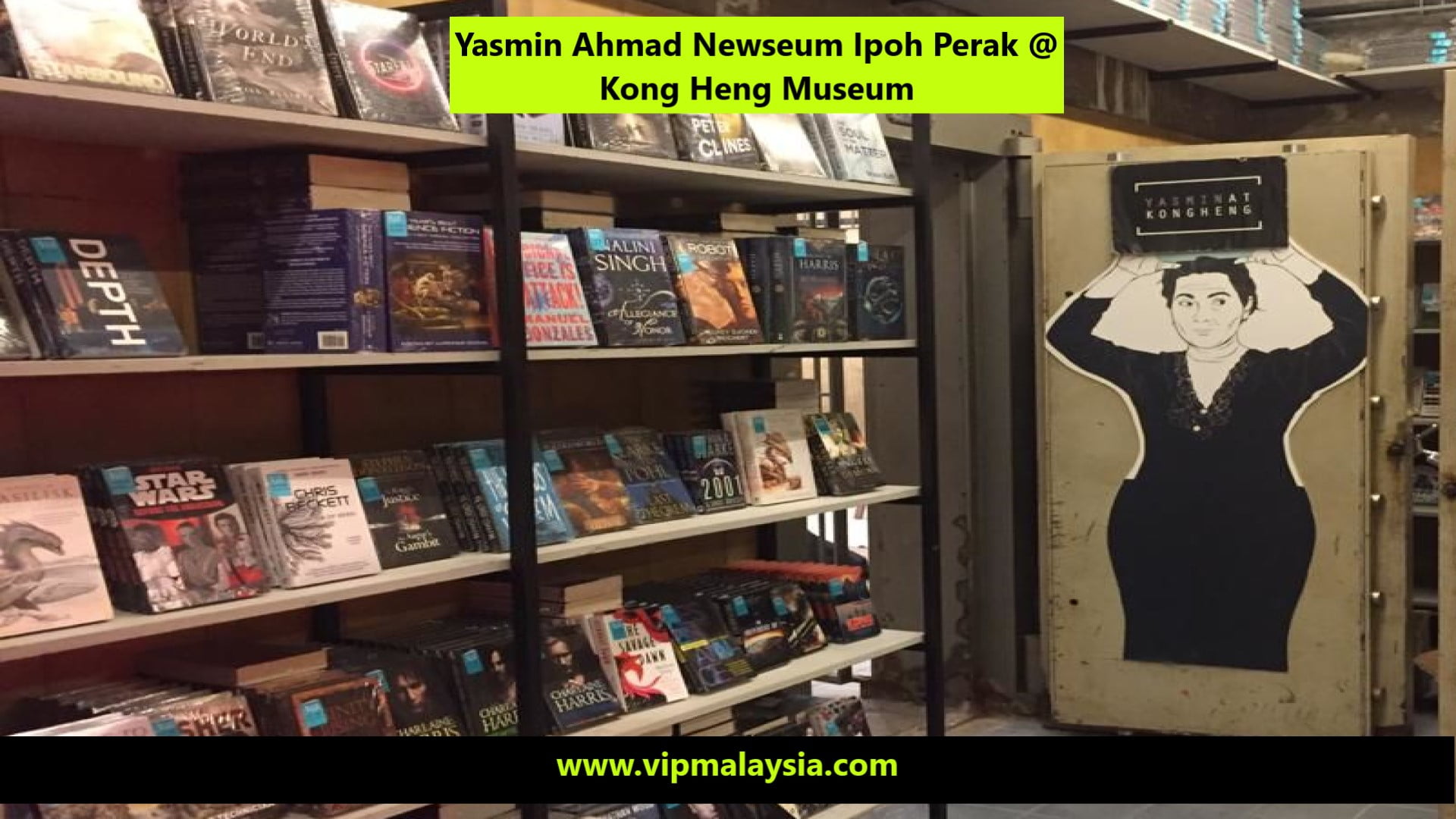 Yasmin Newseum Kong Heng Museum is located at Ipoh Perak Malaysia is one of best place to visit to tribute the art work from the late Yasmin Ahmad. All time favorite movie like 'Sepet", "Gubra", "Muallaf" and "Talentime".
Click here for more information about Yasmin Ahmad Newseum.
Ipoh Railway Station / Stesen KTM Ipoh Perak Ipoh Railway Station is one of the earliest train station with the architecture is known as Taj Mahal of Ipoh. Very impressive landmark. And initially was a hospital?
Find out more about this landmark building in Malaysia